Producer and Director
My first animated show was a 104 x 24 min baptism of fire called URBO: The Adventures of Pax Afrika. Since then I have produced animated shows for Netflix, Disney, BBC, Nickelodeon, TF1 and more. I consult to production companies and studios on workflow, production techniques and 2D and 3D pipelines.
Wereworld
This epic teen fantasy is coming to life on Netflix in 2024. Based on Curtis Jobling's books, produced by Lime Pictures (Hollyoaks) and Jellyfish Pictures (Rogue One, Stranger Things). I was lucky enough to produce the pre-production phase of this series for director, Tom Brass.
Seal Team
My friend, Greig, was let loose writing and directing this crazy and wonderful feature for Triggerfish Animation and Netflix. Seal plays, well Seal, and Dolph Lundgren plays a dolphin! I loved working with the fantastic Triggerfish producers on this project.
Here is the trailer on YouTube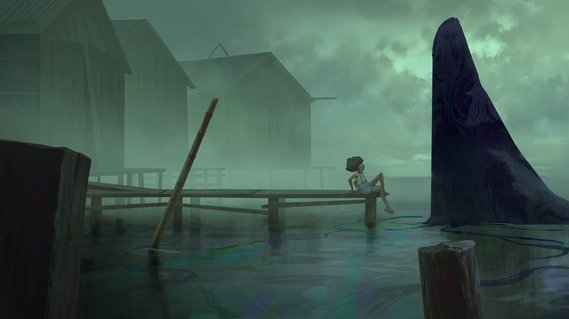 Winner: Animation du Monde, Africa
My creative partner, Harrison Tombre, and I have won the Africa Animation du Monde competition created by the Annecy Animation Festival. Our animated feature project is set in Nigeria and called The Oil of Amadi.
We will travel to France in 2020 to meet with producers and other filmmakers and participate in the MIFA pitching programme.
Team Jay (2019)
I have had the great pleasure to direct a new animated show with Juventus Football Club and Sunrise Productions (26 x 5min). I got to work again with Nic Smal (Art), Tyronne Herring (Storyboards) and Tim Keller (Producer) - the show is hilarious and awesome!
The first broadcast was on Nickelodeon Italy in September 2019 and now Juventus have posted episodes to their channel on YouTube
Boxed Warriors (2019)
Boxed Warriors are a series of shorts for Cartoon Network Australia and HeadStart Games about very macho toys who find themselves in a Melbourne kitchen and decide to kill each other. It's like Toy Story meets Fight Club with fart jokes. Obviously it's a hit.
Here is an episode titled Sink or Swim

Munki & Trunk
I produced 13 episodes of Jungle Beat, followed by 26 episodes of its spin-off show, The Explorers, followed by a second spin-off show, Munki & Trunk, with the wonderful people at Sunrise Productions, distributed by Aardman.
The Jungle Beat YouTube Channel has reached almost 5 million subscribers and over 2 billion views.
Florries Dragons
Florries Dragons is a 2D show for The Disney Channel I developed and produced with BAFTA winning director, Will Brenton, based on books by An Vrombaut. We made 52 x 11 min episodes of this super cute series, based on the books by An Vrombaut.