Producer and Director
I've worked in Television and Film for over 20 years - first as an editor, then a director and then as a producer. I've made commercials (God help me), films, children's animation and murder documentaries (one needs a balance!). I consult to production companies and studios on workflow, production techniques and 2D and 3D pipelines.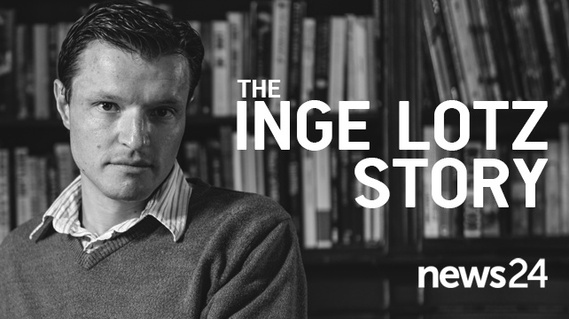 The Inge Lotz Story (Podcast)
Nominated for the Vodacom Journalist of the Year Awards (2022). Nominated for a 2022 International News Media Association (INMA) Award!
In 2005, Stellenbosch student, Inge Lotz, was brutally murdered. Investigators found apparently watertight forensic evidence against her boyfriend, Fred van der Vyver, who was adamant he was innocent. Catherine Rice and myself produced a podcast series on this case: one of the most bizarre and interesting murder trials in South African history.
Glitterboys & Ganglands (Documentary, 63min)
(PRODUCER)
It's about stilettos and alter-egos, tuckingand tiaras, glitz and ganglands.
As 14 contestants battle it out for the title of Miss Gay Western Cape in South Africa's biggest female impersonator pageant, we follow three contestants through the prelim rounds, into the back-stories of their lives, all the way to the outrageous spectacle of the night.
Best LBGT Film - Atlanta Film Festival
Nominated Best Documentary - San Diego Black Film Festival
Volunteers
(SHOWRUNNER)
Volunteers is a documentary series, featuring a different hero in each episode, from firefighters to sea rescue volunteers, animal shelters to soup kitchens.
Tasveer
(PRODUCER)
Tasveer 8x10 is a thriller starring Akshay Kumar that I produced for The Percept Picture Company.
Clowns
Clowns was the first film I made. You can watch it here.
Best Film - SAFTA Awards
Best Script - SAFTA Awards
Visual Spectrum Trophy - SASC
Cinematography Award - SAFTA Awards
Editing Award - SAFTA Awards